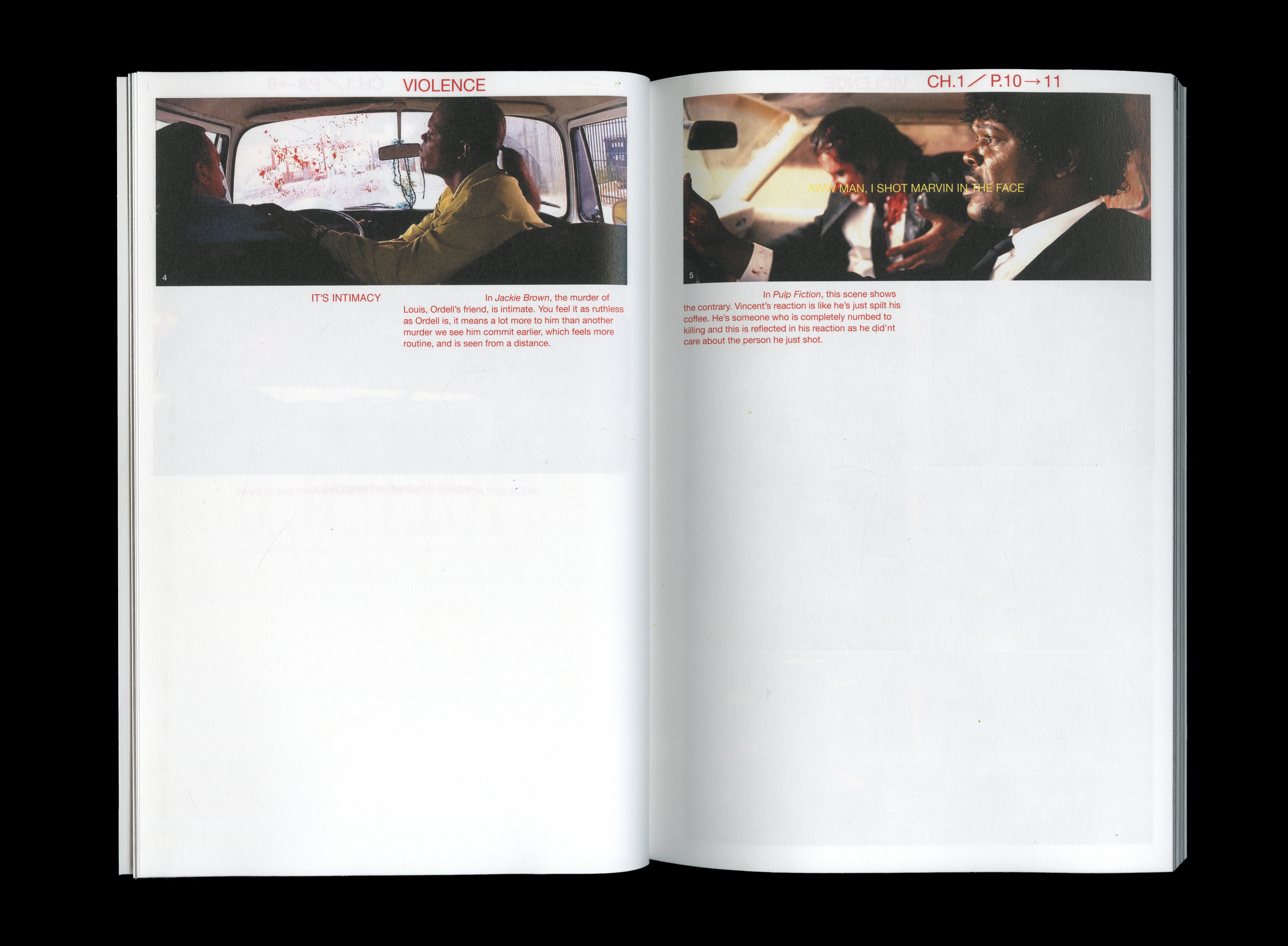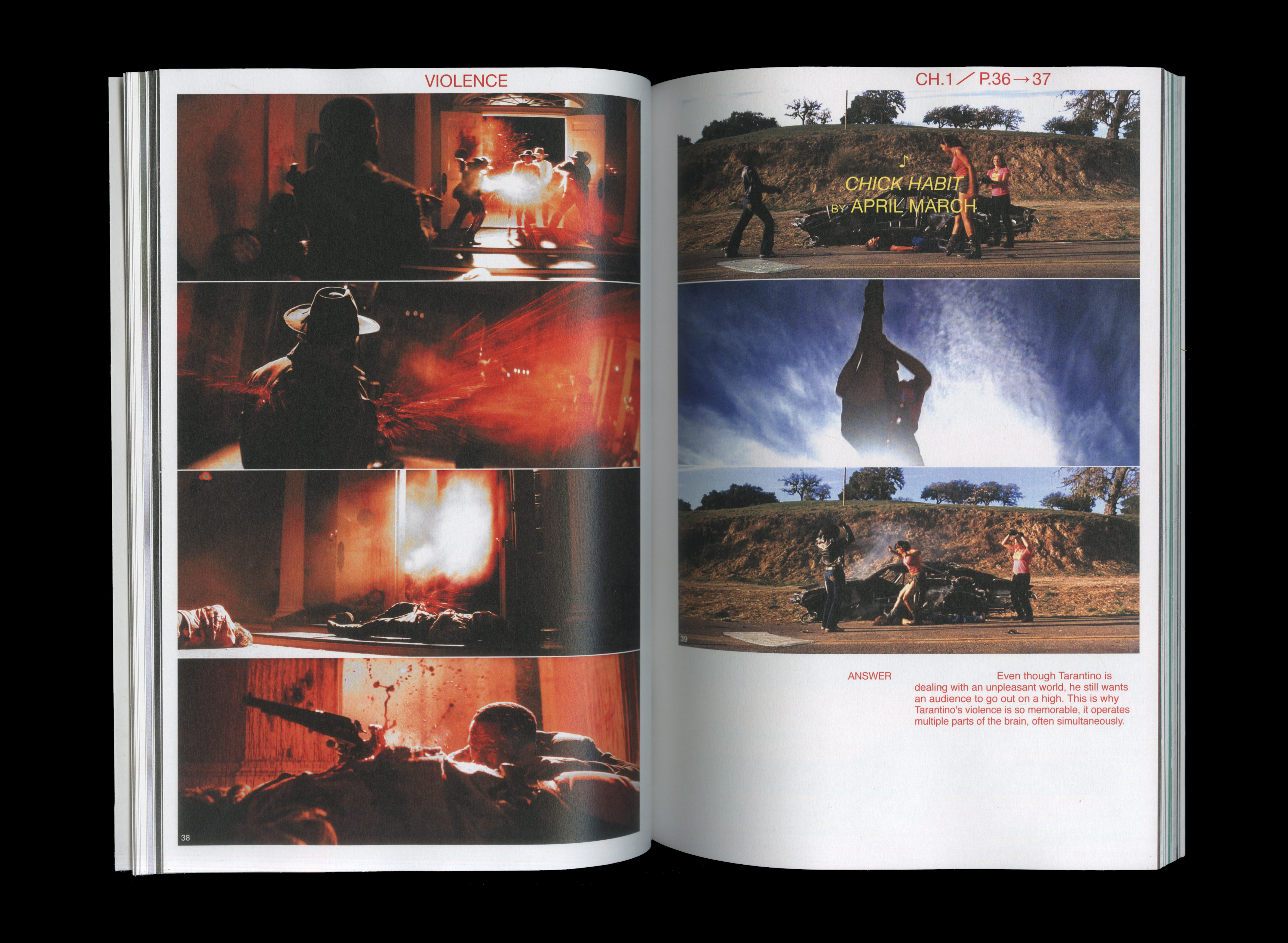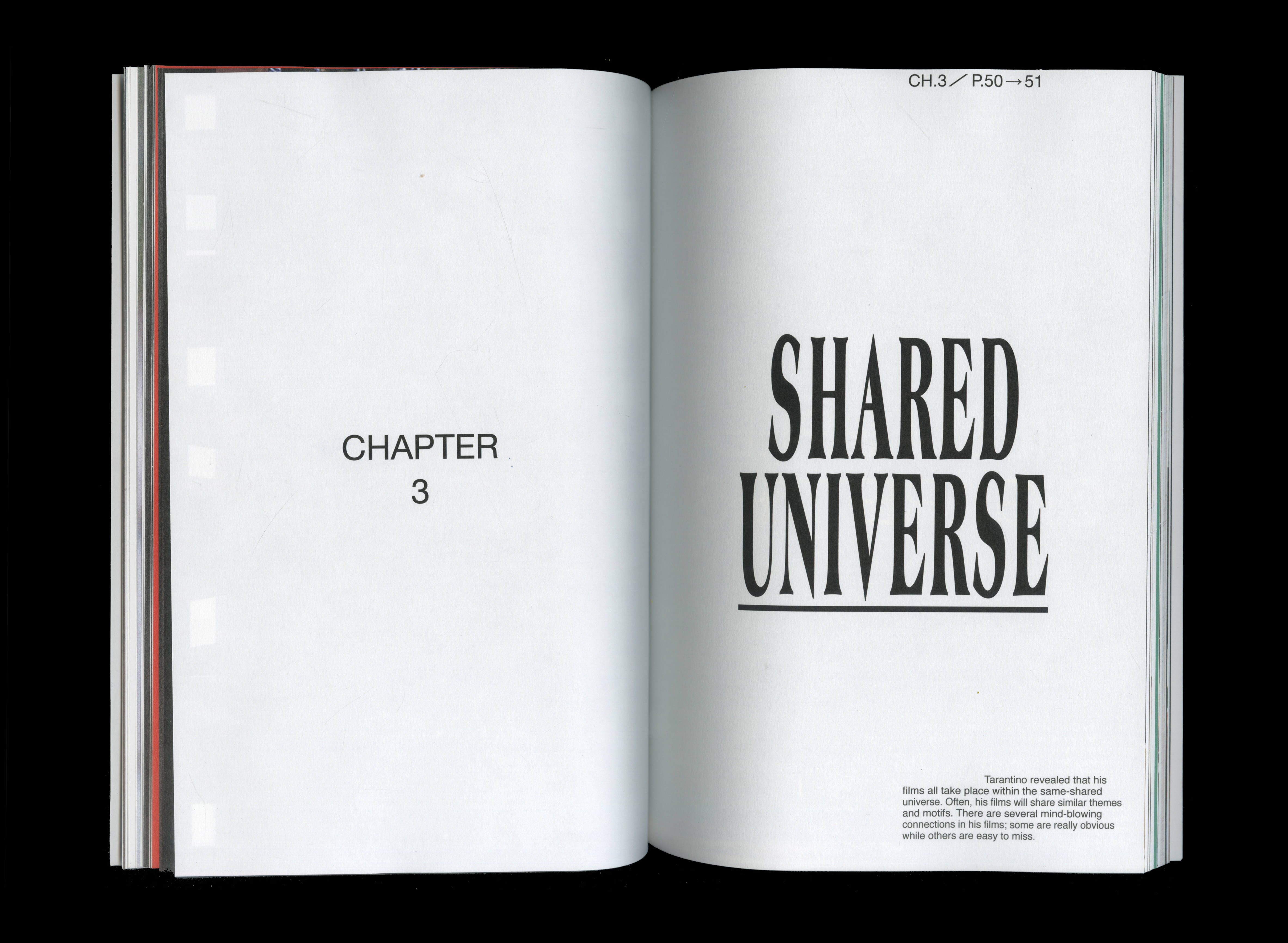 A TRIBUTE TO
QUENTIN TARANTINO

128 pages

250x170
BACHELOR ASSIGNMENT


A book/publication on Quentin Tarantino. I'm a huge fan of film and Tarantino is my favorite director so I decided to do my Bachelor Assignment around him. Instead of focussing on the obvious things i decided to analyse his way of filming, the shots, angles, dialogues, the psychology behind it all, etc.

Design wise, every choice is a reference to either his films or his way of filming. For example, the size, pages and choice of paper are a reference to the definition of a "Pulp Fiction". The page numbering is done like information on 35mm film, Tarantino's film of choice, the squares with the gapped lines in the "Shared Universe" chapter are a reference to "Don't be a square" from Pulp Fiction, and so on.

Every still is marked with a number and at the end of the book there's an index that tells you from what movie the still is and at which exact moment it was taken.