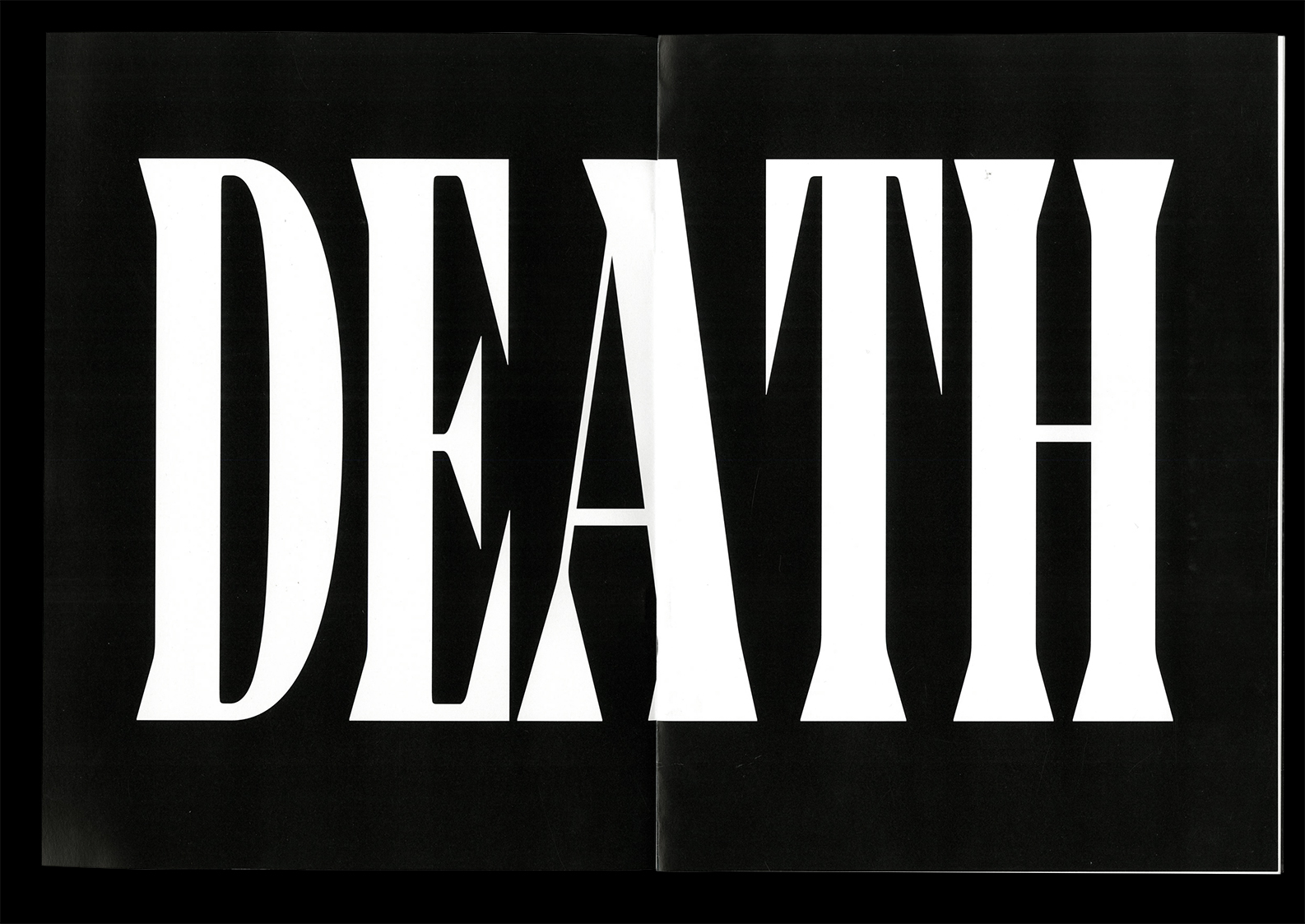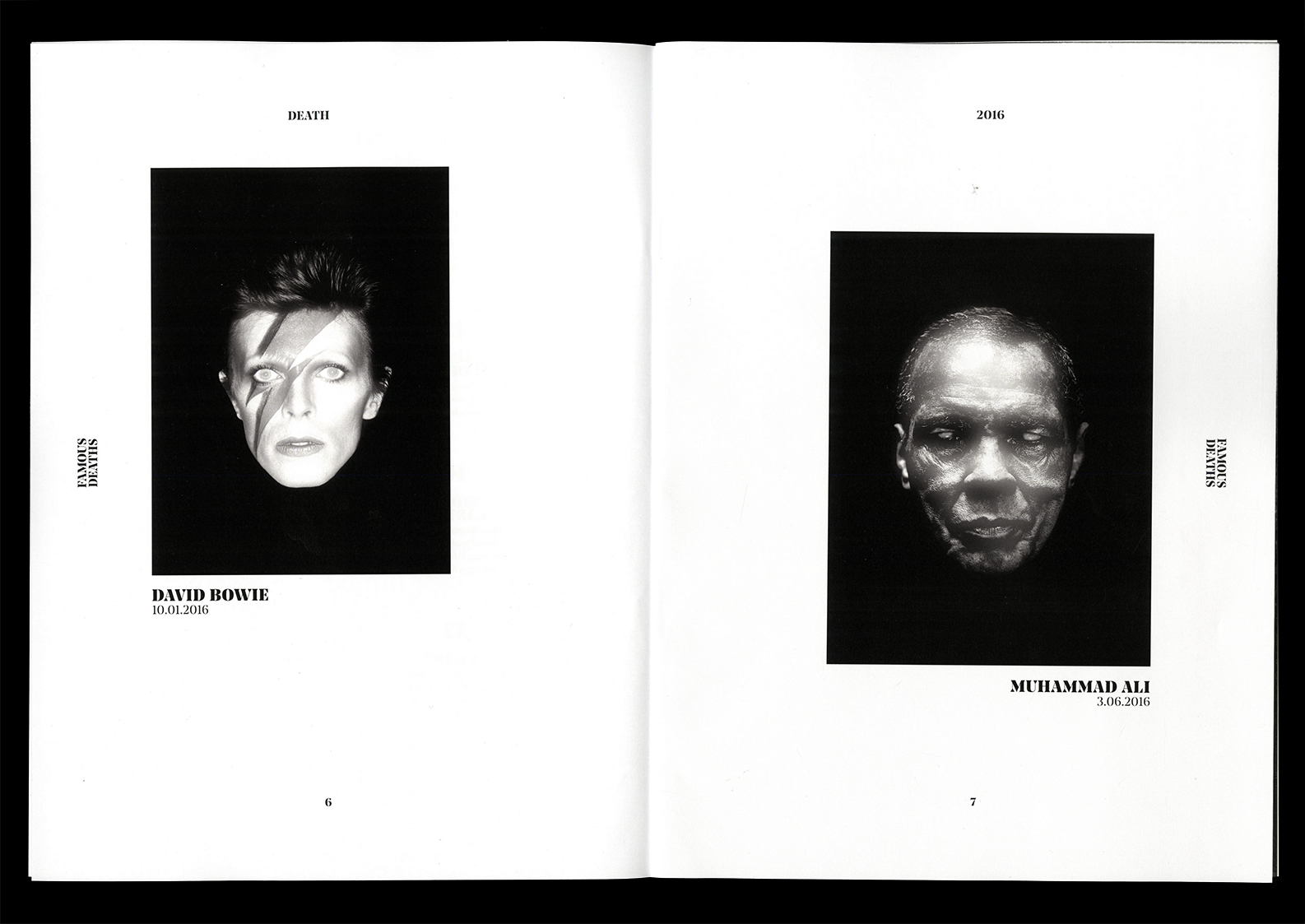 DEATH MAGAZINE
120p

250x180
"MAKE A MAGAZINE RELEVANT TO 2016"

A magazine/book on the subject of death in 2016. I chose this grim subject because a lot of famous people had died. David Bowie, Alan Rickman, Muhammad Ali, Fidel Castro, etc. This became the first chapter, "Famous Deaths". Other chapters include subjects such as suicide, euthanasia, death penalty, common causes of death, etc. The idea was to release one of these every year.

The cover is completely black, down to the color slice. Printed black on black. The typography is meant to resemble a tombstone and the typeface is chosen because it's both modern and classic with very sharp, abrupt edges and corners.


The images are edited to make the people look more ghastly, this is clear in the "Famous Deaths" chapter, where all the eyes have a white hollow glow, like corpses.
I meant to use clean smooth paper at the beginning of the book, and then use a different kind of paper for every chapter, always a slightly rougher paper, with the final chapters being very weak, brittle paper. This was to represent the human lifecycle. To show my book is dying. Sadly this was impossible at the time, but this might be implemented if I ever redo this project.